FEATURED Businesses
Click the business' logo to learn more and shop!
 

 

Enjoy a day of world-class aerobatics, daily air shows, Blue Angels, theme days, movies under the stars and much more! See history come alive through air planes from the eras of flight filling skies. Experience the AirVenture grounds from a whole new perspective by taking a flight aboard the B-25 Berlin Express, the Ford Tri-Motor or a Bell 47 M*A*S*H helicopter.

Visit www.eaa.org/en/airadventure for more details.

 

 

 

 

Our museum is so much more than cars. Over 80,000 sq. ft. of exhibits including the world's largest collection of Presidential & World Leader's Limousines, Gangster Era Vehicles, a large Elvis Presley display, Movie Cars and more. Our name implies it's all cars, but we have exhibits featuring presidents, world leaders, history and more. Experience all the History and Artifacts that Historic Auto Attractions has to offer.

Call 815-389-7917 Located at13825 Metric Road is Roscoe, IL. www.historicautoattractions.com

 

 

 

Mid-Continent welcomes you to discover railway history & take a ride aboard a vintage passenger train. Adm to Mid-Continent Railway Museum includes access to displays of over 40 restored train cars & locomotives

 

For more information call 800-930-1385 or visit www.midcontinent.org

Anderson Japanese Gardens - Rockford

  

 

 

The #1 rated Japanese Garden in North America according to the Roth Journal. Includes 3 Gardens: 12th Century, 16 Century and Modern Day. A great place to find peace and tranquility.

Call 815-229-9390 or visit www.andersongardens.org

Accelerate Indoor Speedway & Events - Mokena

 

 

Valid for 1 Race & 1 Annual Speedway License OR 1 1.5 Hour Session of Axe Throwing. Race any time without a reservation in one of our Formula 1 inspired electric racing karts with speeds up to 50mph on a professionally designed grand prix style tracks.

Call 708-457-7772 & https://acceleratespeed.com/

 

 

World Famous museum spanning two city blocks. We have over 45 exhibits and over 15, 000 historical items, from hundreds of classic/muscle cars, famous vehicles from TV/Movies, Massive Carousel Pavilion, a military museum, Disney displays, RV's, motorcycles, bikes, snowmobiles, kiddie rides, animatronic entertainment, and so much more!

Located at 27582 Volo Village Road in Volo. Call 815-385-3644 or visit www.volofun.com for more info.

 

 

Riverview Inn & Suites Rockford

 

 

Guest rooms feature pillow-top mattresses, flat screen TV's with premium channels and free WiFi, Keurig, refrigerator and microwave. Select rooms offer views of the Rock River.

Located at 700 W Riverside Blvd in Rockford. Call 815-282-3033 or visit www.choicehotels.com

 

 

 

Choose from a variety of Kayaks, Canoes, or Stand-up Paddlesports. Rental includes Paddle and PFD's (life jackets). For all Rocktown Adventures paddlesports rentals, PFD's must be worn at all times.

Located at Rock Cut State Park 7223 Westlane Road in Loves Park. Follow the signs to Concession/Boat Launch. Please visit our website at rocktownadventures.com/rock-cut-state-park/outdoor-store

 

 

 

Named WGN's Chicago's 2019 "Best Burger". Enjoy Appetizers, Signature Sandwiches, Custom Burgers, Salads, Fried Chicken, Wraps, Chick/Fish/Shrimp n Chips, Soup, Chili, Kid's Menu and more. Ask about our Smash'd Burger & Curds.

2 locations: 309 W Main St. in Maple Park (815) 827-0827 and 101 Mill St. in North Utica (815) 667-4345. For more info visit https://www.loditaphouse.com/

 

 

Watch a game, enjoy the music, try the rotating Illinois ONLY craft beer on tap. We take pride in our quality food that is slow smoked daily anywhere from 8-18 hours.

Located at 113 W North St., Elburn. Call 630-320-2255. Visit for more info https://www.drinkobscurity.com/welcome

 

 

 

Serving only the freshest coffee, roasted specifically for us and ground when you order. Bakery items are made fresh daily, from scratch, on premises. Offering a selection of espresso drinks, loose leaf teas, smoothies, cocoas, delicious hand-crafted sandwiches, soup & salads.

Located at 2 S Main St. in Elburn. Call 630-448-1133. Visit our website for hours and menu-http://thecornergrind.com

 

 

Soul Local Artisan Roasters is a place to enjoy your coffee, beer and wine in a laid back environment. We roast our coffee in house where you can enjoy your favorites while you listen to our vinyl spinning tunes or take it to go.

Located at 99 Pleasant Street in Maple Park. Call 815-418-2560 or visit www.soullococoffee.com for hours and full menu info.

 

 

We pride ourselves on our great mead, cider, & craft beer in a great environment that everyone can enjoy. Come in to watch a game, enjoy the music, try the rotating Illinois ONLY craft beer on tap.

Location: 21 S Main Street, Elburn, IL. Phone 630-320-2255.  Visit ww.drinkobscurity.com/mead-hall-cidery for hours and complete menu.

Riverview Mansion Bed & Breakfast

 

 

This beautifully restored 1889 Victoria Mansion is tastefully decorated. Amenities include: Queen size canopy bed, private bath with jacuzzi tub, fireplace, TV, WI-FI, hot three-course breakfast. One Year expiration.

Located near the Harrah's Riverboat Casino on the Ohio River at 205 Metropolis. Call 618-524-5328

 

 

Go Karts, Ropes Course w/Zip Line, (4) Rock Climbing Walls, Laser Tag, Mini Golf, Laser Maze, Virtual Reality Ride, Axe Throwing, Izzy Cars, Sponge Bob BR & Kids Play Zone and $5 Arcade Credits-remaining attractions and credits never expire.

Located at 301 Route 59 in Aurora. Call 630-206-0267 or visit www.astrofunworld.com for hours & more info.

 

 

 

Three games of bowling. Shoe rental NOT included. Enjoy: Black Light Bowling, Video walls over the lanes, Arcade area, Billiards, Sports Bar, Pro Shop and more!

 

 

Your one-hour, round trip journey on a mule-pulled full-size replica canal boat will take you on the same hand-dug waterway 19th century pioneers traveled. Boat guides will take you back in time to the life on the American frontier. Sit back and enjoy.

Located at Lock 16 Vistor Center at 754 First Street in LaSalle. For more Information visit iandmcanal.org

 

 

 

This 22 room mansion designed for the William Reddick Family, is known to be one of the most expensive & ornate Italianate residences ever constructed in the Midwest prior to the Civil War.

Located at 100 W. Lafayette St. in Ottawa. For more information, call 815-433-6100, or visit www.reddickmansion.org

 

 

 

 

1 Day Adult Tour Admission. The 50-minute tour will give highlights of this historic mansion. The treasures of the Hegeler Carus Mansion show it to be the most important survivor of German heritage of its time.

 Located at 1307 7th Street in La Salle. Call 815-224-5892 to arrange a tour or visit tour [email protected] For more info visit www.hegelercarus.org

 

 

 

Vertical Endeavors is a cutting edge climbing facility where people of all ages and abilities can challenge themselves and have a blast. Largest indoor climbing gym in the US with bouldering areas, auto belays, top ropes and lead climbing.

Located at 245 Windy City Drive in Glendale Heights. For questions call 630-784-9000. https://www.verticalendeavors.com/

 

 

2-Night Stay in a Prairie Cabin good Sunday-Thursday. The Prairie Cabin has 1-queen bedroom with a full-size Murphy bed in the living room. Amenities include Full Bath, Mini-Fridge, Satellite TV, Coffee Maker, Heat/AC. Outdoor Pool & Children's Pool.

Call 618-457-4921 for reservations.460 Giant City Lodge Rd. in Makanda Visit www.giantcitylodge.com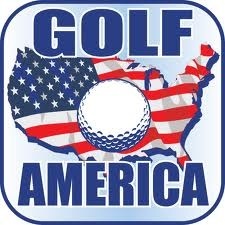 To see all our amazing Golf Opportunities check out our Golf America Show page here.